New products conference -SENFENG LEIMING LASER
Views:1 Author:LEIMING Fiona Publish Time: 2018-10-08 Origin:www.lmnlaser.com
Today, SENFENG and LEIMING LASER held a new products conference. All salesmen in our company attended this conference.
Our new products include laser application cloud platform, 12000W high power fiber laser cutting machine LM4020H4, LM6020T professional laser tube cutting machine and automatic 3D Robot laser processing system. Our engineers explained the new machines to us.
Laser application cloud platform can achieve remote monitoring, maintenance and management to laser cutting and welding equipment.
LM4020H4 high power fiber laser cutting machine can equip with laser power from 6000W to 12000W which can cut carbon steel from 0.4mm to 26mm. Its processing dimension is 4000mm*2000mm which can process large format metal sheet.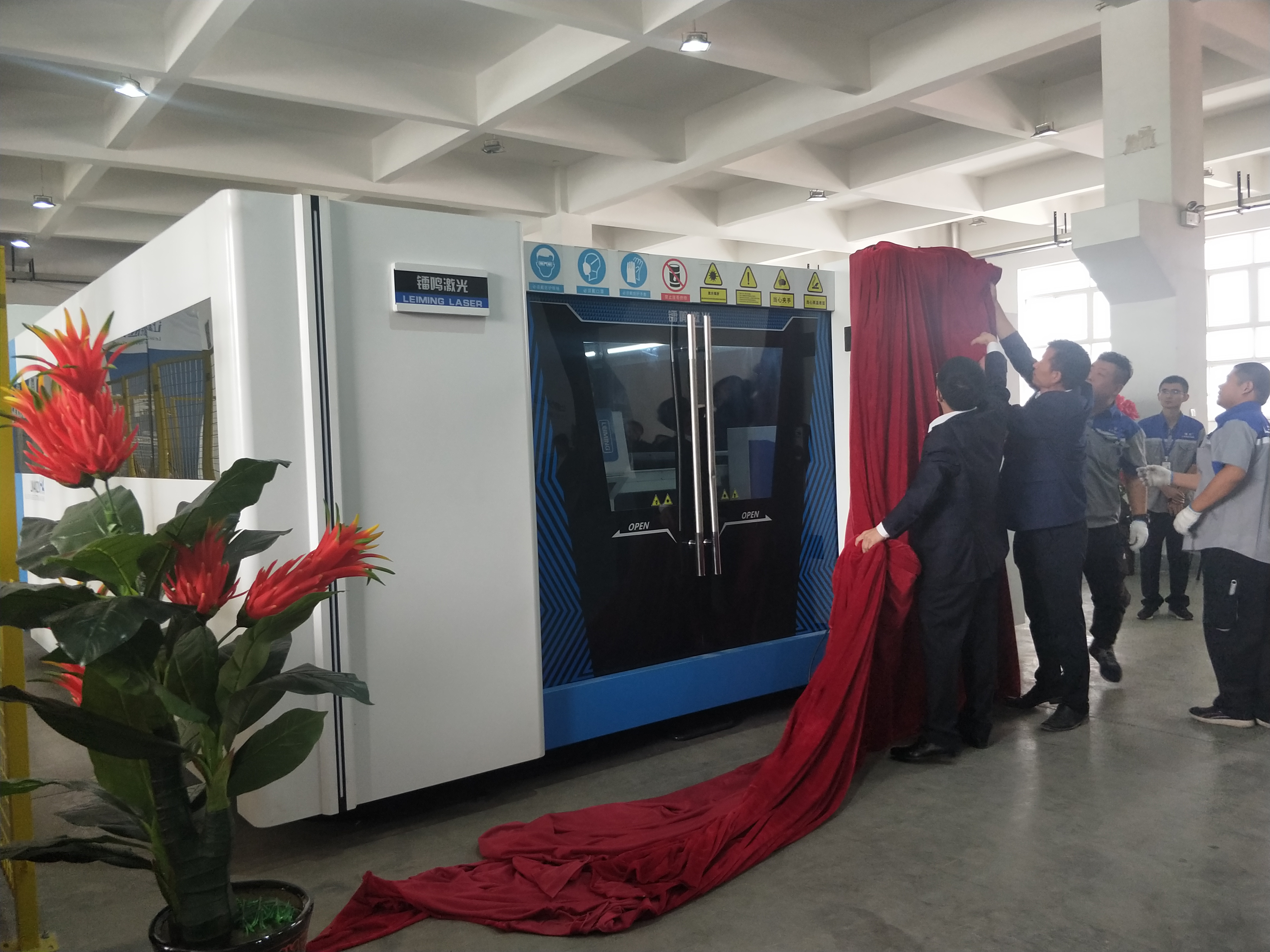 LM6020T professional fiber laser tube cutter can achieve automatic feeding and laying off, great saves manual loading costs and improves working efficiency.
3D Robot laser processing system integrates laser cutting, welding, cleaning and marking. It can help customers to achieve production tracking and quality monitoring, improve equipment utilization and achieve intelligent and digital production.
Our new products are ready for market. We watched the working process of the machine and felt very shocked.
Today we learned a lot about our machine, i believe we can research more new products in the future. We will continue work harder to provide good fiber laser cutting machines to our customers. Welcome to leave e-mail to learn more about SENFENG LEIMING LASER.
www.lmnlaser.com
skype:leiminglaser1
sale@lmcnclaser.com